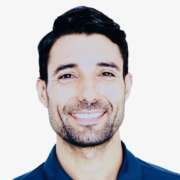 Eduard Vijulie
DoP for Feature Film in Zurich
Wanna join our team for a filmmaking adventure this summer in Zurich?
Parasomniac is a fiction film about a man who develops an extraordinary sleepwalking condition. Check it out: https://www.parasomniacfilm.com/
Most of us work during the week, so this is a weekend-passion project!
We may not have money to pay you in advance, but you will sign a contract which guarantees that you'll get paid if we sell the film (deferred payment)
You don't need to have any experience, the desire to learn and a positive attitude is enough.
Roles:
Cameraman
2nd Camera/B cam (between 6th-13th July)
Assistant DOP
Gaffer/Lights
Production Assistant/Allrounder
Filming dates: 01st - 13th July 2019
Several locations in Zurich.
We might need your input 2-3 hours a week for preparation before the filming.
Most of this prep work can be done remotely and we will meet once a month on a Saturday.
Write us an email and tell us what role you would like to be considered for.
Merci
filmparasomniac@gmail.com