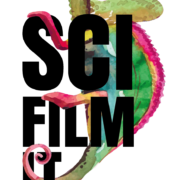 SciFilmIt Zürich Hackathon is Looking for Filmmakers!
SciFilmIt Zürich Hackathon is Looking for Filmmakers!
SciFilmIt has the ambition to bridge the gap between science and emotion through film. We bring scientists and artists together to innovate science communication and create short cinema films. This year we will focus on the theme "Health: Human and Planet".
Human health is physical, mental and social embracing all aspects of human life. Our social, economic, and political systems continue to generate "new diseases" including stress, racism, and inequalities but have also been rocked by the pandemic. The degradation of natural systems on which we rely further threatens our ability to sustain human health.
During the three-day hackathon, we will explore how scientists and artists from all backgrounds investigate human health and planet health, their relationships and future. We invite you to join this transformative event to exchange ideas and put your research in perspective through film.
You will learn about science communication and storytelling, create in team a short film under the mentorship of experts and present your movie to the public during an open cinema event. The hackathon is open to everyone and can be taken as a registered course for PhD students (language: English, 1 ECTS). Deadline for registration is 11th of June.
Register here: https://scifilmit.com/scifilmit-hackathon-zurich/
Need more info? Drop us a line at zurich.hack@scifilm.it.