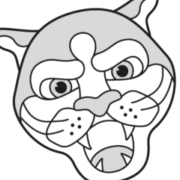 SCHWEIZER JUGENDFILMTAGE
Talent Camp 2023
Do you have a passion for films?
Are you a filmmaker or dream of becoming one?
Are you ready to learn from professionals from the film industry?
Talent Camp is what you are looking for.
The Schweizer Jugendfilmtage – Swiss Youth Film Festival is happy to invite you to the third edition of Talent Camp!
The third edition of Talent Camp will offer you a chance to experience an intense four days of immersion into film making, script writing, reflection on the world of cinema, and much more – on-site in Zurich during the festival days in March 2023.
…If you are between 18 and 25 years old
…If you live in Switzerland or Europe
…If you are ready to interact with other young talents and professionals
Apply now!
The space is limited to 20 young talents. The workshops will be held in English. Talent Campers have the opportunity to screen their films during the festival.
Deadline for the application is the 1st of February.
Costs
The Talent Camp is free of charge. The invitation includes:
– Workshops
– Accommodation in Zurich
– Festival Pass
– Lunch and dinner
– Public transportation within Zurich
Please note that travel expenses to Zurich might not be covered fully. The amounts will be negotiated individually.