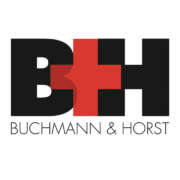 Buchmann & Horst
Casting Call
Dear Actors,
BUCHMANN&HORST is looking for an actor (m) for the character of Henry in AS IT IS, a satirical, dark sci-fi play written by Kyle Greenwood and Stephen Thomas.
Playing age 20-40, Native English speaker or somewhere along that line. Good actor, good team player, nice human being.
The position is paid.
BUCHMANN&HORST is an English Theatre company based in Zurich, Switzerland. For more info about the play, check www.buchmannhorst.org.
Auditions will be held this Saturday, the 9th of November in Zurich with rehearsals starting the day after.
Rehearsals will be full days on weekends and three evenings during the week.
Shows: 1./2./4./5. December in Zurich & 9./10. December in St. Gallen
You must be available for all shows!
About the character: Henry is a witty, cynical, provocative person, who values honesty over kindness and truth over harmony. Loves being the center of attention.
Please send us an email by Wednesday with a link to your website, CV and/or photos.
We look forward to hearing from you!