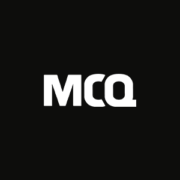 Mcqueen Films GmbH
Internship in Film Production | Post-Production (100%)
Mcqueen Films is an international advertising film production company based in Zurich. We have been producing award-winning national and international advertising films for 12 years. Currently, we have an immediate vacancy for an internship in post-production.
Ideally you are:
- Passionate about post-production and have experience in editing software such as Premiere, DaVinci Resolve, etc...
- Still studying / in training and looking for a compulsory internship and an entry into the (advertising) film industry.
You ideally bring with you:
- Passion and enthusiasm in film and advertising with an understanding of both worlds;
- Experience with non-linear editing systems and compositing;
- Motivation to get involved in the hectic daily routine of film production;
- Personal responsibility and a structured way of working;
- Ability to work in a team and discipline;
- An eagerness to learn new things;
- Driving licence (not compulsory).
Your tasks:
- Creation and preparation of stock footage library (this will be your main task);
- Accompany a wide variety of commercials in the post-production workflow;
- Assist in editing projects with renowned editors & professionals;
- Maintenance and implementation of new structures in our technical infrastructure;
- Support the crew on shoots as a junior (DIT, Data Wrangler, VTR, 2nd AC, etc).
Furthermore, it is important to us to give you the opportunity to develop according to your skills and interests and to adapt your tasks accordingly.
We offer you:
- Insights into the process and workflow of a professional film production;
- The opportunity to job shadow and work with the best editors in the industry;
- Opportunity to expand your professional network in the field of film and adverstising;
- Your own post editing suite with the latest technology / software;
- Years of experience to support your projects;
- Shooting experience on sets of various sizes.
The internship is scheduled for 6 months, will be paid according to industry standards and will ideally start immediately. Please send your application with a current CV to: hello@mcqueenfilms.com
We look forward to receiving your application!
Workload: 100%
Duration: 6 months
Location: Badenerstrasse 571a, 8048 Zürich
Phone: 044 500 98 00