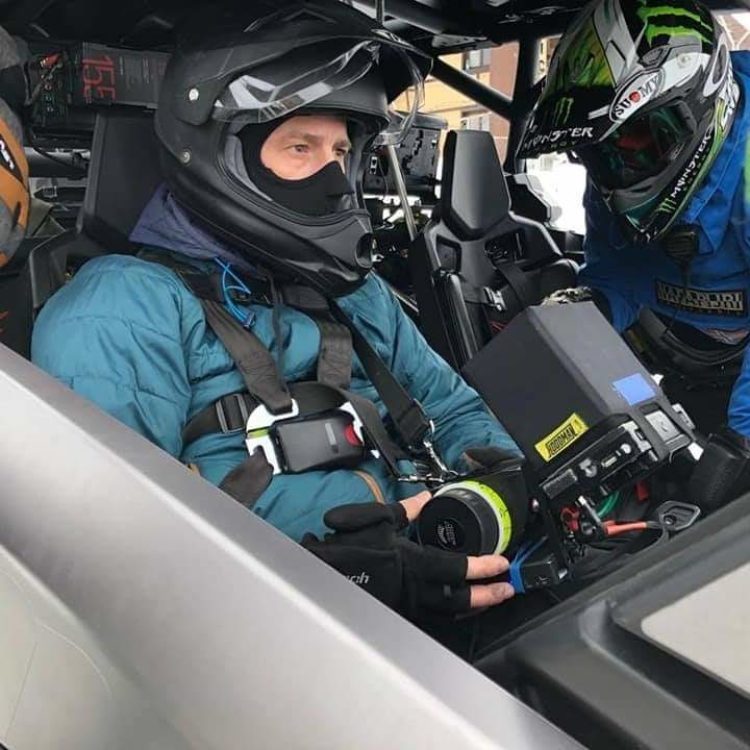 Andrei Zikeli
1'st assistant camera (focus puller)
Kontakt:
Nur für eingeloggte Mitglieder sichtbar
Filmografie:
2021 -2023

''Waterdrop" DOP Marius Panduru ,Director Robert Budina

"A case history " (ARRI 416 mm)DOP Marius Panduru, Director Radu Jude

"Die Drei??? " DOP Holger Jungnickel, Director Tim Dunschede

"La Civil" DOP Marius Panduru, Director Teodora Mihai;

''Bad Luck Banging or Loony Porn" DOP Marius Panduru;

"Tuff Money" HBO-Tv Series DOP George Dascalescu, Director Daniel Sandu;

"In the name of the Father" DOP Marius Panduru, Director Vladimir Dembinski

2019-2020 "Alex Rider" DOP Ben Wheeler.

"Sang Chul: North Korea" DOP Mark Chamberlin, Director John Grooters;

"Poppy Field" DOP Marius Panduru, Director Eugen Jebeleanu ;

"Uppercase Print" DOP Marius Panduru, Director Radu Jude;

"Vlad" Tv Series Season 1 Dop. Adrian Silisteanu, Dir. Jesus Del Cerro

2017-2018 "Heidi" DOP Marius Panduru RSC (ARRI 416, 16mm), Director Catalin Mitulescu;

"Destinies" DOP Adrian Silisteanu RSC;

"Touch Me Not" DOP George Chiper, Director Adina Pintilie

"Parking" DOP Marius Panduru RSC, Director Tudor Giurgiu

"Oh,Ramona" DOP J.P.Garcia ,Director. Cristina Iacob

"Prosecco" TV Mini Series, DOP Marius Ivascu;

"Locked Door" DOP Adrian Campean

"Tortured For Christ" DOP Mark Chamberlin BSC

"Harley & The Davidsons" (2 nd Unit) DOP Balazs Bolyg BSC

2014-2016 "One step behind seraphims" DOP George Dascalescu RSC, Dir. Daniel Sandu;

"Sons of Liberty" TV Miniseries (second unit) Director Kari Skogland;

"King Michael" TV documentary DOP Lulu De Hilerin;

"Eva Braun" TV documentary DOP Stephen Robinson;

"Pavel" Short Movie DOP Adrian Paduretu;

2008-2013 "Amintiri din epoca de aur"DOP Oleg Mutu ,Director Cristian Mungiu

"Acasa la tata" , DOP Andrei Butica, Director Andrei Cohn;

"Si caii sunt verzi pe pereti" DOP Gyarmath Ovidiu, Director Dan Chisu;

"Van Wilder 2 : The Rise of Taj" DOP Hubert Taczanowski, Director Mort Nathan.

2004-2008 "Planet raptor" DOP Ron Forsythe, Director Gary Jones;

"Mirrors" DOP Maxime Alexander, Director Alexandre Aja;

"Second in Command" DOP: Douglas Milsome ASC BSC, Director Simon Fellows;

"The Marksman" DOP Michael Slovis ASC, Director Marcus Adams ;

"Return of the Living Dead : Necropolis" DOP Gabriel Kosuth RSC, Director Ellory Elkayem ;

"Les rois maudits" DOP Ennio Guarnieri, Director Josee Dayan.

​