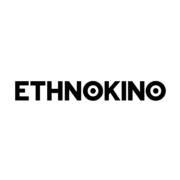 EthnoKino Student Shorts 06/2022
Call for Films - EthnoKino Shorts
Dear all,
On the 12th of June we, the collective of EthnoKino, organise the event EthnoKinoShorts! For the second part of the event, "StudentShorts", we are looking for novices in documentary filmmaking who want to share their short film (max 20') in an informal setting in the Kino in der Reitschule in Bern. Whether you are a student or not - If you are fairly new to filmmaking, and are a self-taught/ experimenting/ low-budget or even a first-time filmmaker, your work is welcome!
For more information about requirements and submission details, please go to our application site: https://filmfreeway.com/EthnoKinoShorts
For more information about EthnoKino and the upcoming events visit our website and social media:
http://www.ethnokino.com
https://www.facebook.com/EthnoKinoBern
https://www.instagram.com/ethno_kino/
We are looking forward to your application!
EthnoKinoTeam