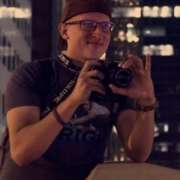 STEPHAN EIGENMANN
CASTING CALL at ZHDK
Hello everyone!
We are looking for a male co-star in our upcoming school project WHITE NIGHTS.
Logline:
Two actors meet accidentally at the back of a theatre during their cigarette breaks and have a conversation that lasts three consequent nights.
Director: Andrea Popovic
Where and when is the casting call?
Date: November 23rd
Time: 13:30-17:30
In room 5.K06 at Zürcher Hochschule der Künste.
General casting info:
Gender: Male
Age Group: 18-25
Any ethnicity
Native Language: German
Unpaid (School Project)
Filming Dates: January 20-24th (in Zürich)
If there are questions feel free to contact me.
Contact info: stepheigenmann@bluewin.ch
Can't wait to hear back from you! Otherwise see you tomorrow!