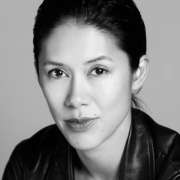 Karen Wong-Dorall
Casting English-speaking actors for an original short film
Hello,
We are putting together a great quality cast for an English language short film project, based on an original screenplay.
Character briefs for all roles are listed below. If any of the role(s) interest you, please send your application to:
karenann_wong-dorall@outlook.com, indicating your choice of role(s), along with information about yourself, your acting experience, your height, a recent headshot and full-body photograph, as well as your phone/email contact details. In addition, let us know if you have a background in movement/dance. Please include links to your showreel or professional website, should you have one.
Shortlisted actors will be invited to self-tape for the respective role(s).
The deadline for your application is Tuesday, 13 April, 2021, 5pm.
PRODUCTION DETAILS
Short Film: You'll Always Have Rebecca
Summary:
YAHR is a psychological drama set in the fictional world of a social escort services establishment and follows the experience of its popular social escort Rebecca, as she journeys towards freedom from her unscrupulous surroundings. The movie is set over a 2-day period during which startling revelations are made by Rebecca's mother Linda, her boss Frank and her fellow escort girl Tasya, threatening to disrupt Rebecca's sense of identity.
Important Dates
Filming: 4 days between May 3-20, 2021, TBA
Location: Switzerland, Zurich area, TBC
Director: Aleks Morf
Production: Independent
Additional Info: This project is the director's graduation film at SAE Institute.
We are looking to cast the following lead and supporting actors:
Rebecca: Social escort and protagonist in the film
Tasya: Social escort, Rebecca's girlfriend
Derek: Frank's associate and a henchman at the night club
Mr Rebos: Client at the club
Young male client
Male business employee
2 security guards outside the club

Important Notes:
As this is an English language film project with substantial dialogue, we require our principal actors to have a very good level of spoken English.
Despite the imagined depiction of the sordid, criminal world of the escort services industry, the film leans into the sinister truth of sexual coercion, corruption and trauma, and hopes to give a daring glimpse of hope amidst the darkness. This film involves scenes of
sexual seduction, intimacy, and partial/implied nudity. Exact details of such scenes will of course be determined before the filming. In addition, we aim to engage an intimacy coordinator to help ensure the safety and comfort of all actors during the filming of these scenes. However, we understand that some may not be willing to partake in this and as such would like to ask you not to apply for roles with those requirements.

REBECCA- CHARACTER BRIEF:
Lead role. Social escort/prostitute. Age 19. Daughter of Linda. sensitive, private, conflicted, yet driven. Mixed-race/ Eurasian looks. Must be comfortable in scenes of intimacy/seduction/sensuality. Dancing skills preferable. A subtle and natural performer. Must believably be a social escort groomed for the business since her teenage years.

TASYA— CHARACTER BRIEF
Supporting role. Social escort/prostitute. Age 21. School dropout. Rebecca's girlfriend of 2 years and flat mate. Street-smart/strong survival instincts. Drug addict and prone to drunken mood swings/anxiety attacks/hysteria. Must believably portray erratic and hysterical behaviour.

DEREK- CHARACTER BRIEF
Supporting role. Age 25. Hustles the female escorts. Oily, foul-mouthed, cringey humour. Hostile, thuggish in appearance.
MR REBOS - CHARACTER BRIEF
Supporting role. A high-profile customer at the club and business man. Age 55. Married, exceptionally handsome, lustily chasing youth. Dark features, well-groomed. Above average height/tall. Preferably with a Greek/other distinctive accent. Must be comfortable in scenes of intimacy/seduction/sensuality. Must believably be an older man capable of lewd and aggressive behaviour.
OTHER MINOR SUPPORTING ROLES (SMALL/NON-SPEAKING ROLES)
YOUNG MALE CUSTOMER (23)
Bearded, aggressive street-thug type. Must be comfortable in scenes of intimacy/seduction/sensuality.

MALE BUSINESS EMPLOYEE (45)
Ability to look awkward/timid. Must be comfortable in scenes of intimacy/seduction/sensuality. The role will involve a level of implied nudity/undress.
Tall, strong and fit. Short-haired. Ideally with their own outfit.
Thank you and we look forward to hearing from you!
Karen
x