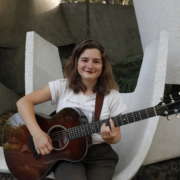 Dominique Hunziker
Looking for a photographer for my Album Cover
Hello dear people!
I am looking for a photographer for my album cover. I want to do a photoshoot in the Masoala Regenwald, Zurich.
The idea is to do a portrait of myself with a jungle background.
I already have some ideas and references, but I am open to yours if you want to share some inputs with me.
I have a budget to pay for your time and work, so hit me up and let's talk about it.
I am free the following dates (preferably in April and/or the underlined dates):
20.04 (10h-18h)
21.04 (10h-14h)
22.04 (10h-15h)
23.04 (10h-12h)
24.04 (10h-18h)
25.04 (10h-18h)
26.04 (16h-18h)
27.04 (10h-18h)
01.05 (10h-18h)
02.05 (10h-18h)
06.05 (10h-18h)
07.05 (10h-18h)
08.05 (10h-18h)
09.05 (10h-13h30 and 16h-18h) *I can also cancel stuff and be available the whole day
11.05 (10h-18h)
12.05 (10h-18h)
13.05 (10h-18h)
14.05 (10h-18h)
If you are interested, please contact me here:
Dominique Hunziker
dominiquehunzikerm@gmail.com
+41 76 249 46 92