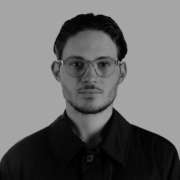 Karim Beji
Open Call – Assistant needed for BA Film Project
In search for an Assistant for my Main Channel Video I produce for my Bachelor Project.
The video deals with the relationship and interaction we humans have with robots and highlights the positive and negative sides.
More specific a relation towards Zoé a Roomba. Zoé also acts as a camera.
The Main Channel Video is just one part of the full work as the second part covers the full life of Zoé in a photographic manner.
The movie is shot on around 10 days between the 10. April and the 21. May.
Most of the shots are indoor.
In search of:
1x Assistant, To build up the set, install lights, carry the equipment.
Unfortunately there is no production budget, but this is a great possibility to work in an experimental and interesting short art movie.
Contact:
Karim Beji
contact@karimbeji.ch