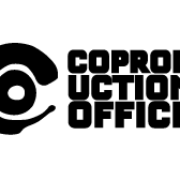 Coproduction Office
SALES AND SERVICING INTERN
By: Coproduction Office
Business sector: Film Industry
Field of expertise: Servicing, Post-production and Sales
Location: Berlin (with the possibility to spend 2 or 3 months in Paris)
Paid Internship: Yes, 850€ per month
Duration: 6 months (full time), with possible further employment
Start date: May 2022
We are looking for a globally minded colleague, who has organisational skills, is result-oriented and has an interest in art-house cinema, to complete our team of twenty people, working in a dynamic and international environment. You will assist our Servicing and Post-Production Supervisor Noémie Phillipson with the deliveries of our films to clients, the inventory and analysis of material from our existing catalogue, and with the handling of new incoming materials, may they be new productions or film restorations. You will assist our COO Sophie Cabon with the development of Coproduction Office catalogue's online presence, the creation of marketing assets (interviews, behind the scene etc.) and the delivery of our films to VOD platforms.
COMPANY PROFILE
Based in Paris and Berlin, Coproduction Office is an international distributor and producer of bold, award-winning films. Coproduction Office's CEO and founder Philippe Bober has produced thirty-two films to date, working with prominent ground-breaking directors* from early on in their careers. The majority of these films were selected for the main competitions in Cannes, Venice and Berlin, where they have received many major prizes, most notably the Venice Golden Lion in 2014 for Roy Andersson's A PIGEON SAT ON A BRANCH REFLECTING ON EXISTENCE, and the Palme d'Or in 2017 for THE SQUARE by Ruben Östlund.
Coproduction Office's international sales division distributes a catalogue composed of films produced by Philippe Bober as well as acquired titles and restored classics, including Roberto Rossellini's key films. The catalogue is unique for its artistic strength, with films that have an individual and distinctive cinematic language, and often daring content.
The number of staff has tripled in the past four years and Coproduction Office continues to grow as it diversifies its activities (which include a cinema and gastronomy project in Berlin, and increasing its restoration of heritage works). At the forefront of arthouse cinema in Europe, Coproduction Office is an international, dynamic, and motivational workplace which offers its employees support, responsibility, and career progression. At Coproduction Office you will have the opportunity to work closely with films by some of Europe's most exciting and accomplished directors.
*Lars von Trier, Roy Andersson, Ulrich Seidl, Jessica Hausner, Lou Ye, Kornél Mundruczó, Cristi Puiu, Michelangelo Frammartino, Carlos Reygadas, Ruben Östlund.
JOB OUTLINE
The main aspects of the job are
a) client facing in following the delivery of the film materials:• Be a bridge between the sales and servicing team
• Discuss material needs with clients: distributors, festivals, press
• Negotiate material fees with distributors and labs
• Guaranty safe delivery of materials to distributors and festivals.
b) improving the quality of the existing materials of our catalogue:
• Analyse the inventory of our catalogue materials,
• Assist in the search for materials, budgeting and general post-production for film restorations.
c) promoting our catalogue:
• Assist the marketing team in the creation of lateral materials: trailers, interviews, bonuses.
• Increase the online presence of our catalogue titles online by approaching platforms, negotiating fees and uploading the data in collaboration with the sales team
d) within the post-production team and in particular for TRIANGLE OF SADNESS by Ruben Östlund:
• Organise test screenings
• Receive and control the materials delivered by producers


YOU ARE

A native or fully fluent in English and German. A third language (French, or Swedish is a plus)

Comfortable negotiating fees with suppliers and clients

A Cinephile with a knowledge of Arthouse cinema

Have knowledge of broadcast and distribution technical terms

Able to deal with stress and prioritisation with an affinity for putting in place procedures (+ mettre en place et suivre procédure)

Proficient with Excel, Word and server software.

Computer savvy and proficient in virtual workspaces

Able to demonstrate previous experience in the film industry

A perfectionist with attention to detail, and able to meet deadlines

Flexible with a proactive skill set.
YOU WILL

Gain valuable experience about the film industry while closely following the post-production of TRIANGLE OF SADNESS by Ruben Östlund and our ongoing restorations

Gain an oversight on different aspects of the company including sales and marketing as we are small and flexible company

Be trusted and be given responsibilities within a close team

Work in a multilingual environment with a friendly and motivational atmosphere and engaged and international colleagues who bring commitment and camaraderie to their work

We look forward to receiving your full application with a cover letter in English at staff@coproductionoffice.eu (NB Applications without cover letter will not be considered). Please also indicate where you saw this post.