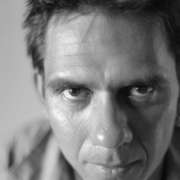 Sascha Traitler-Espiritu
Searching for co-writer or sounding board for feature script
I've stalled on a script for a feature for the longest time and want to get the engine up again and running again. Is anyone willing to collaborate? Script is mainly in English (parts in French and German), synopsis is done, I'm about 1/3 of the way into writing but not really happy with it. I've lost touch with my characters and need someone to to exchange ideas with, discuss dialogues, and give advice on what scenes to ditch. I'm in Zurich, not sure if it's doable via video call but could try.
Logline: A quixotic expat banker temporarily loses his sanity and imagines himself to be a lonesome cowboy whose destiny is to assist asylum seekers in the Swiss Alps.
keywords: adventure, comedy, road movie, social critique, sanity, quest for freedom
I speak German but you should have a decent level of comprehension in English.
Hit me up if you think you might be interested. Happy to send you more info as needed.
Cheers
Sascha
0763776446