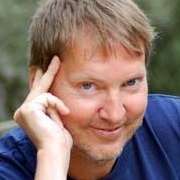 Frank Luchs
Title Song for feature film: Attack. Decay. Release
For my upcoming feature film, I'm looking to produce a title song together with a singer/songwriter.
It will be in the vein of Cecilia Krull – My Life Is Going On(female singer).
So I'm looking for a great voice to record locally in London/Berlin/Munich or Zurich, or a co-producer/composer who knows a great talent and is able to work with me on this remotely.
Songwriting/royalties will be shared between us.
(I'm adding this here because I know many film composers are reading filmmaker sites)
Please contact me at films@visiomedia.com with subject: Title Song for Attack. Decay. Release