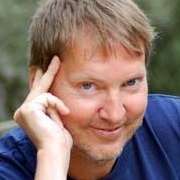 Frank Luchs
"Un Cheval Andalou" - Looking for acting talent
"Un Cheval Andalou" will be my next movie and it will be surreal.
- which gives room for a bunch of totally weird scenes.
A large part of the film consists of montages of absurd imagery.
This is where I need a larger number of different actors.
Each of these mini-scenes will only take an hour at most to shoot.
So if you're ready to drag a red rubber boat through the woods or like to fight with a zipper on your mouth, this might be a great chance to act in an unconventional film.
Some roles are extra work, some are speaking scenes.
Starting principal photography in March.
Locations: Munich, Berlin, London, Paris, Sevilla,
Black Forest, South Germany, North Switzerland.
There will be a low symbolic payment of USD 50 plus catering.
You need to be local to the filming location.
If you want to know more about surreal films and get an idea of what might happen on set, please have a look at "Un Chien Andalou"
by Luis Bunuel:
https://www.youtube.com/watch?v=054OIVlmjUM
Please contact:
cast@visiomedia.com
Subject: Un Cheval Andalou