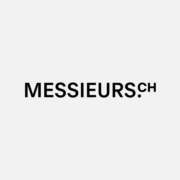 Messieurs.ch
We're looking for a film producer in Zürich!
We're looking for a film producer with a solid experience in the film industry and project management skills.
With a good handle on new technologies, project management tools and through your leadership,
You'll build bridges of confidence between content creators and clients from project day one through to project delivery.
Oh and your mother-tongue is Swiss German, your English is impeccable and if you can get by in French, that's a really big +
Here's a snapshot of us...
A fun-loving, hard-working team of creatives that can't wait for you to start managing so they have time to do their stuff.
Diversity in projects, clients, teams, talent and...chores. Yes everybody gets their turn washing the dishes and watering the plants too.
Lovely surroundings with your very own desk, hot and cold beverages, snacks, team trips, training, a good many laughs and kindness; the thing that matters most.
The job will take place in our future office in Zurich!
To apply, qualified applicants please submit
- Current resume
- Brief paragraph detailing why you are the right person for the position
- Showreel or portfolio
- Availability

Contact us -> jobs@messieurs.ch
More at messieurs.ch